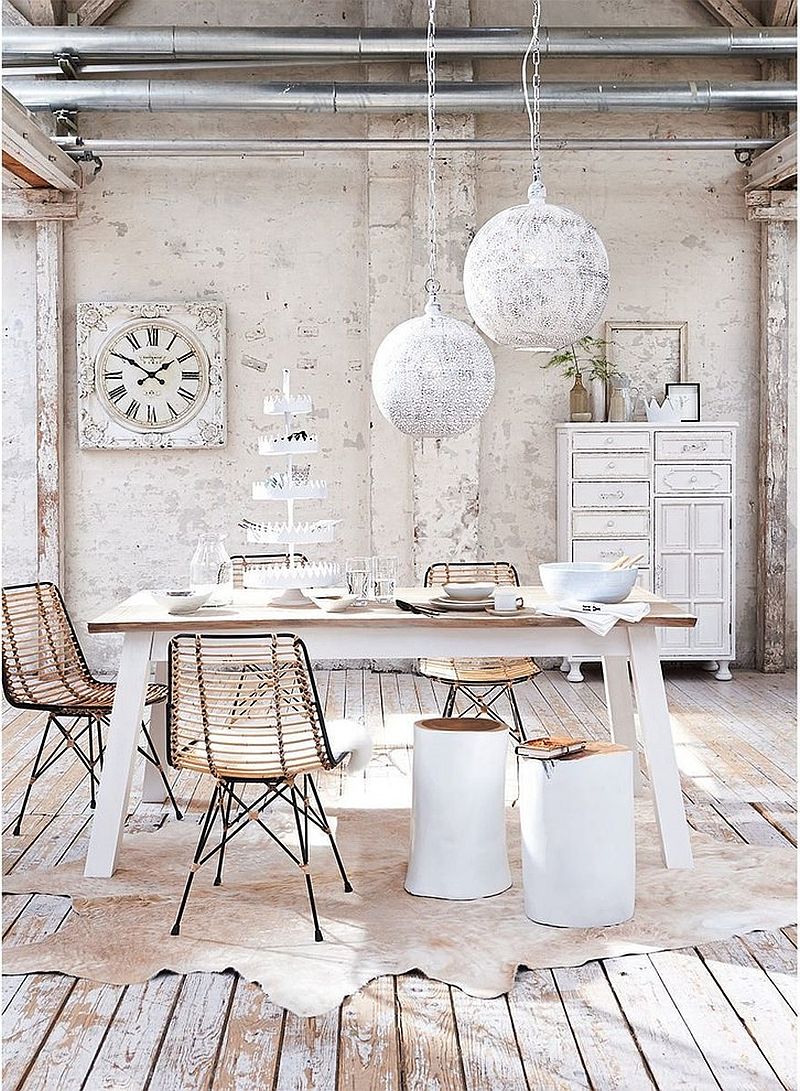 A warm, feminine style which is also referred to as country cottage or French Antique, Shabby Chic has a rather romantic air. It's all about blushing pink shades, roses and a certain simplicity in the sense that any vases, mirrors and chairs tend to be vintage rather than new. Because of this they have a trademark distressed look (whether genuine or applied).
The colour scheme with this look is neutral whites, beiges, creams and pale pastels such as blue, green, yellow and pink. There are plenty of florals, with fussy frills and polka dots encouraged (it's a feminine style, after all). A great proponent of the shabby chic style is the designer Cath Kidson.
Fancy candlesticks, ornately framed mirrors, pitchers with wild flowers placed on a dressing table – these are all shabby chic accessories. In terms of furniture, reclaimed wood – often painted white – is popular and so too is the odd Louis IV reproduction chair with chipped paint. Sofas tend to be covered in throws and cushions (it's all about comfort but without the elegance of Scandinavian style).
Wicker, linen and natural cotton, as well as the more glamorous velvet are favourite Shabby Chic materials from which to fashion tablecloths, curtains, cushions and other matching accessories.
This is a style that's perfect for a female-led interior, but one which men can find a bit questionable at times.