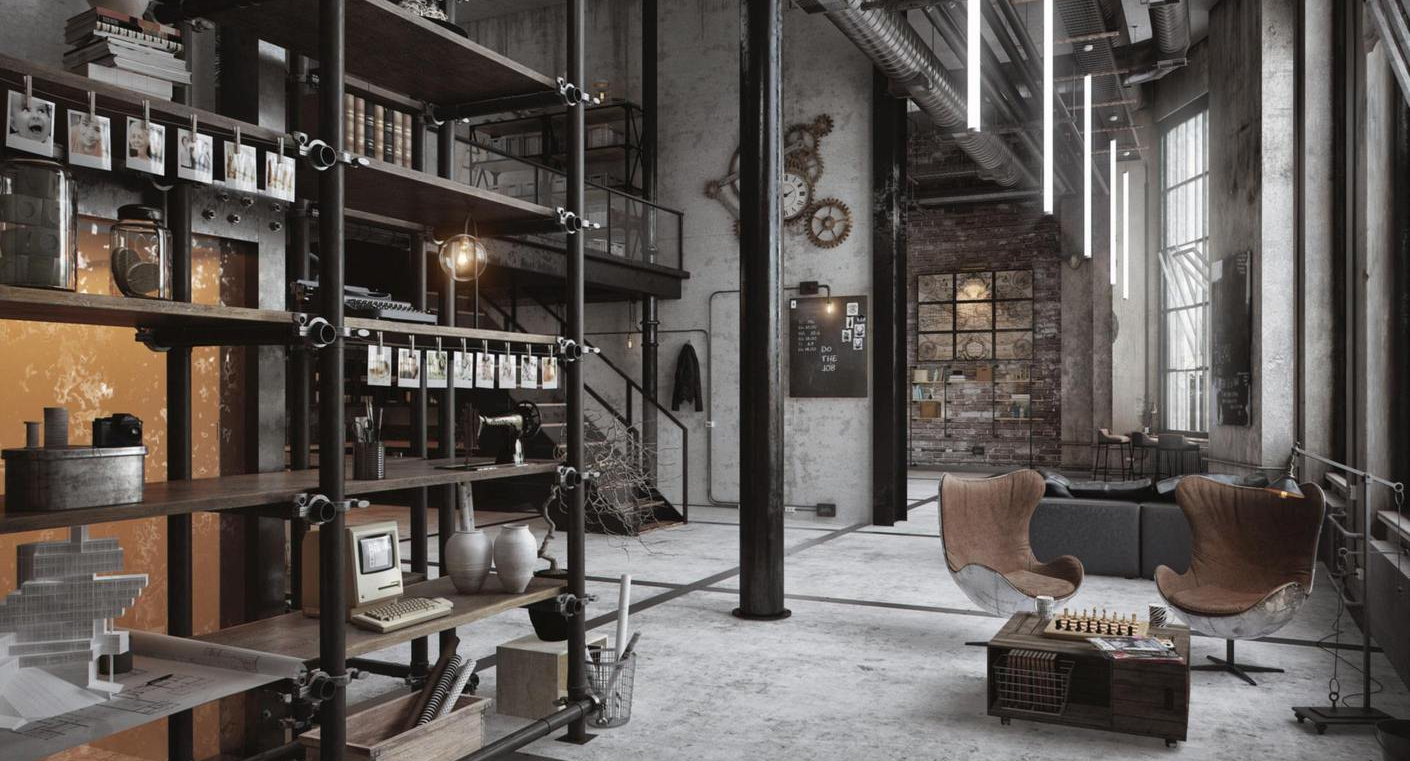 Industrial design really came into its own with the transformation of old warehouses into homes. Along with the new fashion for urban loft living a new style of interiors was essential since current designs just wouldn't adapt to those huge living spaces.
Furniture had to be large and chunky so that it wasn't dwarfed by all that floor space and the high ceilings (which often had old wood beams). At the same time reclaimed wood, exposed pipe work and patchy brickwork – which nine times out of ten were part of the building anyhow – all became incorporated into this "stripped back" look. The result is a sense of "rawness" and an unfinished feel.
In terms of colour, the look is neutral with a few splashes of colour here and there in the form of artwork, a rug or cushions. The main materials are reclaimed wood and metal in all its forms – copper, steel, aluminium, bronze etc.
Pendant lamps in metallic are a large part of industrial design and are necessary to fill the gap between the high ceiling and the kitchen island.
This is a no-nonsense style where furniture and materials are repurposed where possible, resulting in a mix of vintage and contemporary. There are lots of nice relaxing clean lines – perfect for the busy urban executive returning home to the loft after a long day at the coalface – or rather, the office.