How do you choose decor that matches the rug, the furniture and the lighting? The first suggestion is to look for elements from the same manufacturer. Furnishings are usually produced in seasonal ranges with strong designer input. For example, you can check the online campaigns that we have to introduce new products. The campaigns are selected by theme, material, style or some other uniting design factor.

The modern chinoiserie patterns and colours of the mirror, lantern and stool above, are good examples of harmonious design style.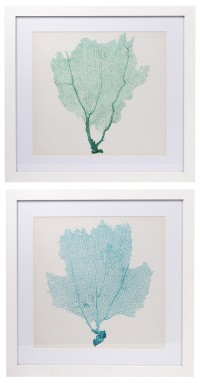 To include more balance in the room, pick up one of the colours and add smaller decor elements to match. In this instance, the less dominant turquoise colour would be perfe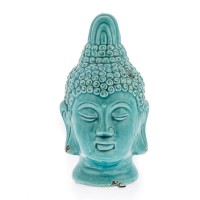 ct for a ceramic Buddha figurine like that on the left that also has an oriental theme or wall art like the prints on the right.
The glaze of the figurine and the delicacy of the prints also add textural balance juxtaposed with the fabrics and rustic metal finish above. Colourful furnishings usually look best against a solid wall hue like pear, yellow or a neutral tone.